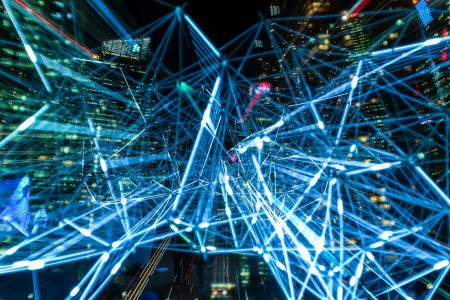 Phiber is now rolling out in San Francisco, Kensington, Berkeley, Emeryville, and Albany. Brand new Fiber lines direct to your location.
Lightning fast internet, same great support.
Speed
Moving beyond DSL and hybrid fiber connections, our 100% fiber connection can provide up to 1Gbps symmetrically! That's 50x faster than the average download speed and nearly 120x faster than the average upload speed.
No more buffering, no more waiting for your photos to upload, the world wide web is just a moment away.
Reliability
Brand new fiber lines, straight to your premises.
Gone are the days of copper cabling and large telecoms dictating when and where your service is available. With our new Fiber lines, we can service and install at our own discretion and at your convenience.
Same Great Company
At LMi.net, we care about your privacy and ensure that none of your data is shared. We will never throttle or selectively limit your internet traffic and will do our utmost to make sure your net remains neutral.
If you have any trouble, our local technical support team will be happy to assist!
No contracts here! We keep it simple so that you know what exactly what you're signing up for.
Phiber Residential
Special Offer for the First Year!
Brand new fiber lines delivered to your premises

Speeds up to 1Gbps/1Gbps

Stream, game, download to your heart's delight!

Phone service included

First month of service is free!**
Phiber Business
Special Offer for the First Year!
Fiber optic lines delivered right to your business

Speeds up to 1Gbps/1Gbps

Ensure that your business has all the bandwidth it could ever need!

One phone line included with service

First month of service is free!**
*Special offer requires equipment rental. Residential plans are $49.95 after the first year or without equipment rental. Business plans are $99.95 after the first year or without equipment rental. Prices not including taxes and fees.
**Free service does not include taxes, fees, or equipment rental.
Taxes and Fees:
LMi.net is required to charge a utility fee for our included telephone service as well as standard taxes. This will equal an additional ~$13/mo.
There is no charge for installation.
Option A: Wireless AC Router
Our Dual Band Router provides a 802.11ac wireless signal that will have greater range than older 802.11n models, and the 2 wireless frequencies (2.4 and 5 Ghz) will help to avoid WiFi congestion. Our router is warrantied for as long you maintain our service and rental program.
Rental price: $9.50/mo
Option B: Always On WiFi
For the ultimate in complete wireless coverage throughout your entire home, our managed Always-On Wifi service is the way to go. We will come to your home and professionally install Ubiquity access points that we manage from LMi's office. This gives you guaranteed coverage anywhere in your house. If there is an access problem that we cannot resolve remotely, we will come out and solve the problem as part of the service.
Option C: Provide Your Own
You are free to provide your own equipment for our Phiber service. Please note that our ability to support and troubleshoot is limited to the devices available with our equipment rental program.
Please note that our promotional pricing requires equipment rental and if you choose to provide your own equipment, the service will be priced as $49.95/mo, not including taxes or fees.
Have a business in Jack London Square, Emeryville or West Berkeley?
Get A Free Month of Service When You Sign Up Today!
Does not include taxes, fees, or equipment rental.
Frequently Asked Questions
When will Phiber be available in my area?
Installation date of Phiber service is subject to availability in your area. We will not charge you until the service has been delivered and installed in your home or business. We will install according to when Phiber becomes available in your neighborhood and on a first come, first serve basis.
The current status of our Phiber rollouts are:
San Francisco – Select Areas Available Now
Albany – Select Areas Available Now
Berkeley – 3rd-4th Quarter 2018
Oakland – 4th Quarter 2018 – 1st Quarter 2019
For more exact information on when Phiber will be available in your neighborhood, contact us.
How long does it take to deliver service?
Delivery of fiber internet occurs in multiple stages, first to ensure that the fiber line has been delivered to the premises and then to ensure it is wired internally to provide a signal inside. The typical time frame is 3-5 business days for the line delivery and then at your earliest convenience and first available appointment for the installation in your home.
What speeds can I expect?
Fiber internet provides burstable speed of up to 1Gbps symmetrically. This means that your speed tests can reach up to 1000 Mbps on both upload and download. The actual test results will vary according to the amount of traffic present in your local area.
What is your cancellation policy?
We do not require a service contract for any of our plans. Cancellations can be completed at any time.
What about my landline phone?
We can port over your existing landline telephone number to our new phone service integrated with our fiber connection.
Will I experience downtime when switching?
Downtime should only occur at the time when we are on site completing the installation of the service