Internet Services
We are proud to offer a variety of internet service options so we can provide exactly what our customers want and need.
No Contract. No Data Caps or Throttling.
All your data kept private, away from prying eyes.
IT Services
LMi.net has been providing IT support services for businesses throughout the Bay Area for 20+ years.
Our team of IT experts cultivate long lasting relationships and grow your IT infrastructure as your business grows.
Customer Support
Our local technical support team will be glad to answer any of your questions or help you with your internet and computer related problems.
We pride ourselves on our response time and flexibility in helping our customers with all their technical issues.
LMi.net Anniversary Poster
To celebrate our company's 25th anniversary, we've commissioned our neighbor, the prestigious David Lance Goines, to create a unique and personalized poster for us. He had this to say about his selection for Mercury as the artistic representation of our company,"Mercury is the god of financial gain, commerce, eloquence, messages, communication (including divination), travelers, boundaries, luck, trickery and thieves; he also serves as the guide of souls to the underworld. Traditionally represented with wings on both head and feet, and the winged  caduceus or herald's staff entwined with snakes, that was Apollos's gift."
We have these posters available for sale at our office in Berkeley, half of the proceeds of which will be donated to Bay Area Rescue Mission. Pricing is as follows:
$30 for LMi Customers
$50 for Non-LMi Customers
$175 for Signed Copies
Thank you for supporting us and here's to many more years of serving our community!
Our Mission
LMi.net is a local, privately-owned company that aspires to bring the best service to the local area without overbearing and intrusive policies. We provide solar assisted internet through a variety of different mediums and are proud to be making Fiber finally available in the Bay Area, supported by our local customer-oriented staff. We also provide Managed IT services to support you and your business.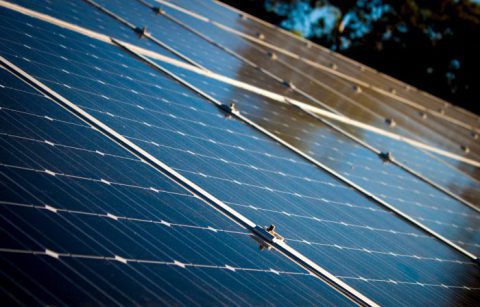 Solar
LMi.net has solar panels installed to provide power and offset our energy consumption. We know how important sustainable energy is and how deeply Berkeley and the Bay Area cares about our Earth. We track our energy production and chart our progress in developing a more green business model day by day.
Concerned About Internet Privacy?
In this day and age, privacy is hard to find, especially on the internet. At LMi.net, we will not sell your information or track your data in any manner. None of your information will ever be sold, and your internet traffic is secure through our systems with exceptions only for illegal activities where our compliance is required.
Net Neutrality?
The FCC is currently establishing new standards for the internet, or rather, bringing back the large, industrial telecom dominance of the past and giving them even greater power over your internet use. We stand by Net Neutrality and will never selectively promote or inhibit internet traffic like major companies are planning to do. This issue is very important to us and we hope, to you too. If you would like to take action, learn more here.