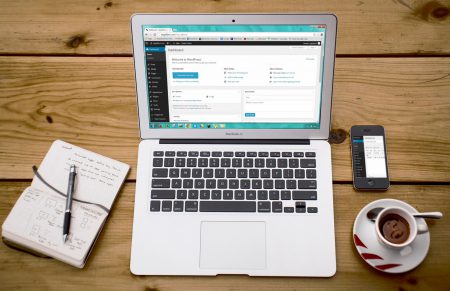 Web Hosting through LMi.net
We are proud to be able to offer a local web hosting solution for our community. Our premium web hosting services is fully featured and capable of meeting any number of needs for personal or business purposes.
Wordpress Integration
We make it easy to get set up for whatever your needs are. Whether it's bringing over an existing site or creating one from scratch, we give you the tools necessary to bring your message to the internet!
SQL Database
Our servers support MySQL databases, the most popular Open Source SQL server which grants script writers database management
facilities for your website.
Support
We're extremely proud of the level of support we offer for all of our services, and our web hosting services are no different. It can be daunting to get started and terrifying for your site to break. We're here to help, and we mean it with our knowledgeable technical support ready to answer your calls or emails.
Web Hosting
Bring your own domain or register a new one through us.

Comes with access to our mail servers, ready for 10 mailboxes and up to 50 email aliases.

Track your daily statistics via Webalizer

Comes with a complimentary SSL certificate for the primary domain

Supports PHP, CGI, SSI, Unix Shell Access, let us know what you need!

Need a MySQL database? We've got you covered, just let us know in your order form.

Bandwidth quota: 10GB per month

Disk quota: 1GB (1,000 megabytes)
Website Transfer
Need to transfer your existing website to our servers?

Let us know and we can get acquainted with your existing configuration and provide an estimate for labor.

We bill at $120 per hour of labor required to transfer your existing website, media, and information to our servers and ensure that it's fully functional and ready to go.
Can you design my website for me?
While we do provide extensive support for our users in troubleshooting complex issues to simplify the use and design of your website, we are unable to offer full fledged website development.
Need to register a domain?
Need additional Email services?