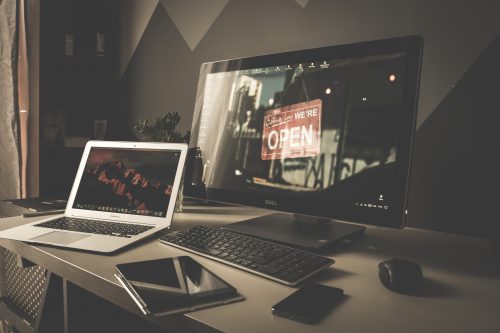 Managed Services
LMi.net is proud to offer a comprehensive IT solution for your home or business. Our attentive monitoring protocols paired with our knowledgeable technicians provide a responsive service to contend with all of our customer's needs. Whether you have Windows or Mac, we provide the most feature filled local technical support service.
Hardware
Our program includes hardware monitoring to ensure that your computer remains healthy. We can detect potential issues with your computer early and respond quickly so that you experience as little downtime as possible.
Software
Through our cloud based antivirus and malware protection, LMi.net protects you from ever changing threats on the internet and provides you with peace of mind while you work or play.
Continuous Support
LMi.net performs routine maintenance and updates quickly and without interruption. We also provide thirty minutes of remote support with our program each month to make sure your device is working exactly the way you want.
Cloud Based Backup Solution
We also offer a managed backup solution to ensure that your data is safe, secure, and never at risk. We can ensure that your backups are scheduled, performed, and verify the data integrity.
Preventative Care
Our technicians are observe and analyze the data from our management software to detect and solve problems before they can impact your devices and productivity. Early warning signs allow us to catch potentially major problems while they are faster and cheaper to repair.
Full Service Solution
We are able to offer a multitude of services to keep your machine running as well as repair it in times of need. With this program, not only will we be able to detect and ideally, prevent, downtime, but in the event of hardware failure or operating system malfunction, we can also perform repairs to get you back up and running either at our office or through our remote help desk technicians. Computers under our managed services program receive a 5% discount on the parts and labor needed to get you and your machine back to full productivity.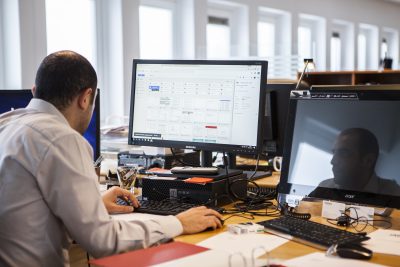 Frequently Asked Questions
What is the process to sign up?
Please fill out an inquiry form and we will be in contact to schedule an onboarding session. This will ensure that we are able to fully grasp your needs.
We will need to install software on your machine(s) in order to begin the automatic monitoring and reporting system for your hardware and software as well as allowing us to remotely service your computer if the need arises.
Does this service guarantee my data?
We provide a optional cloud based backup solution and help to ensure the operation of that system. We establish that system to ensure what and how often data is backed up remotely and monitor to ensure that backups are routinely completed. We are not, in any way, responsible for losses incurred by data loss.